If you're planning a trip to Paris, the first thing you need to do is figure out how to get around the city. Paris is a large and bustling metropolis, and getting around can be daunting if you don't know where to start. In this blog post, we'll give you a comprehensive guide to navigating Paris by airport. We'll tell you which airport is best for your needs, how to get into the city from the airport, and what to do once you're there. By the end of this post, you'll be an expert on getting around Paris like a pro!
Paris CDG Airport
If you're landing at Charles de Gaulle Airport (CDG), you're in for a treat. The Paris CDG Airport is not only the busiest airport in France, but it's also one of the busiest airports in the world. With over 63 million passengers passing through its terminals each year, it's easy to see why.

The airport is located about 16 miles (25 kilometers) northeast of Paris and is well-connected to the city center via public transportation.

There are two main terminal buildings at CDG: Terminal 2 and Terminal 1. Terminal 2 is composed of seven different sub-terminals (2A to 2G), while Terminal 1 is further divided into three satellite buildings (1A, 1B, and 1C).

If you're looking to eat or drink after your flight, there are plenty of options available within the airport terminals. In Terminal 2 alone, there are over 50 restaurants and bars to choose from. And if you need to kill some time before your next flight, there are plenty of shops to browse as well.

Whether you have a layover or are just looking to kill some time before your next flight, the Paris CDG Airport has plenty to offer passengers of all ages.
How to Get Around Paris
Assuming you're talking about getting around Paris once you land at one of the airports, here are a few tips.

If you're taking public transportation, the RATP operates buses, metros and trams in Paris. You can buy tickets at any metro station from the ticket vending machines or at tobacco shops. A single ticket costs €1.90 and is good for one journey, regardless of distance. A carnet, or book of 10 tickets, costs €14.90 and can be used by multiple people. If you plan on using public transportation a lot during your stay, it might be worth getting a Navigo pass, which gives you unlimited rides on the RATP network for either a week (€22.80) or a month (€75.20). You can get more information on the Navigo pass and other passes here:

If you're renting a car, there are a number of rental companies located at both airports. In general, it's best to avoid driving in Paris if possible as traffic can be congested and parking can be difficult to find and expensive. If you must drive, be aware of the major roads that circle Paris – the Peripherique (Boulevard Périphérique) encircles the entire city while the Boulevard Poncelet encircles central Paris.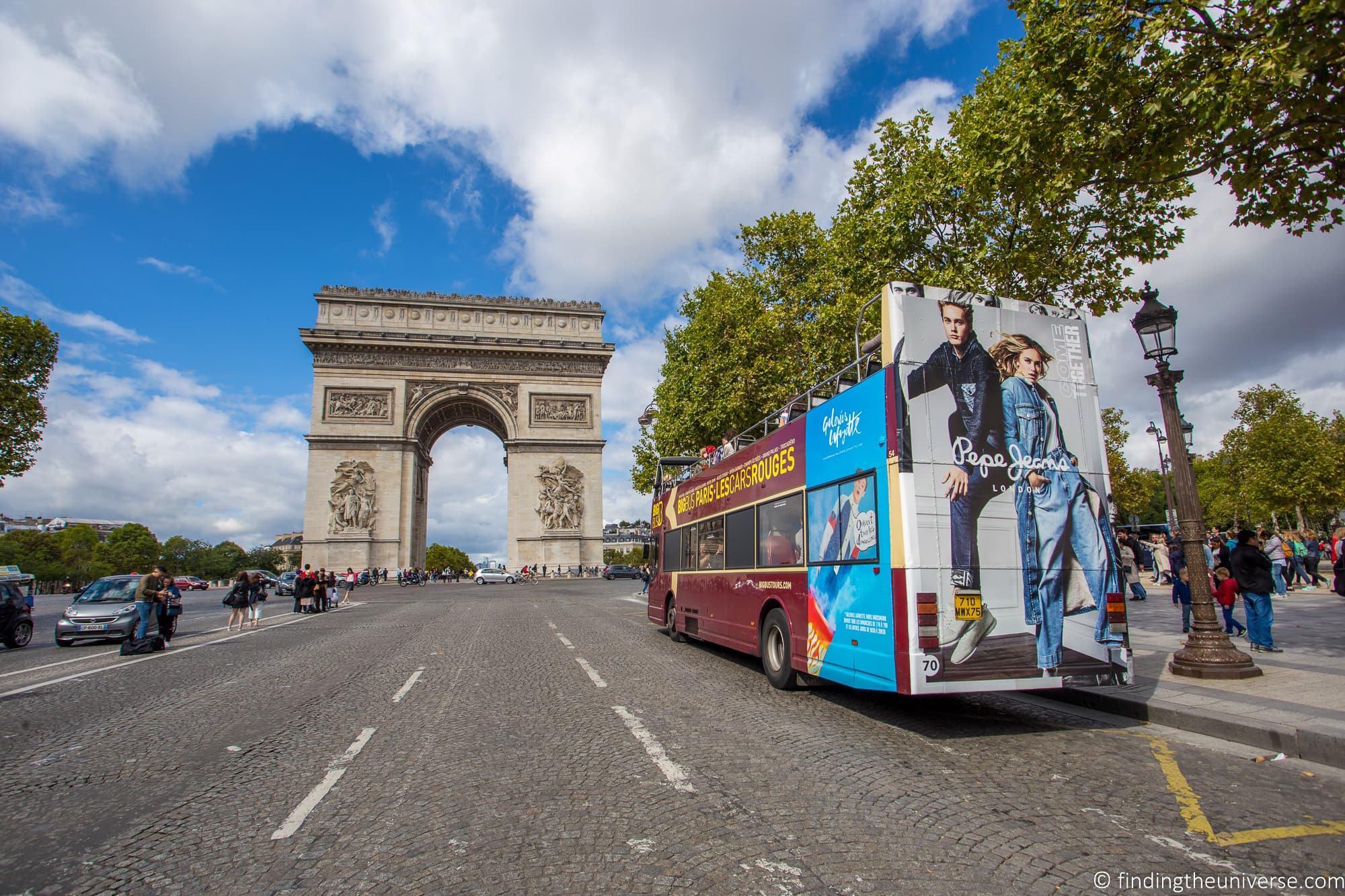 Where to Eat in Paris
Paris is known for its food, so it's no surprise that there are plenty of great places to eat at the airport. Whether you're looking for a quick bite or a sit-down meal, here are some of the best options:

For a quick snack:

– Grab a baguette at one of the many bakeries in the airport.
– Stop by a café for a coffee and croissant.
– Get a sandwich or salad from one of the take-out counters.

For something more substantial:

– There are several restaurants in both Terminal 2 and Terminal 3, including Burger King, Pizza Hut, and La Table de Picasso (a Michelin-starred restaurant).
– If you're in Terminal 1, head to La Brasserie Flo for traditional French fare.
– For something truly unique, try Le Cinq in Terminal 2E – it's one of the only Michelin three-starred restaurants in an airport!
What To Do In Paris
If you're looking for things to do in Paris, you won't be disappointed. The city is home to some of the most iconic landmarks in the world, as well as plenty of museums, cafes, and restaurants to keep you busy. Here are a few suggestions of things to do in Paris:

Visit the Eiffel Tower: No trip to Paris would be complete without a visit to the Eiffel Tower. Take the elevator to the top for unbeatable views of the city.

Explore Notre Dame Cathedral: Another one of Paris' must-see landmarks is Notre Dame Cathedral. Take a tour inside and marvel at the architecture, or simply enjoy the view from outside.

Stroll along the Champs Elysees: The Champs Elysees is one of Paris' most famous streets, and it's perfect for a leisurely stroll. window-shop at the designer stores, stop for a coffee or pastry at one of the cafes, and people watch to your heart's content.

Visit Musee du Louvre: Home to some of the world's most famous paintings, like the Mona Lisa, Musee du Louvre is a must-visit for art lovers. Even if you're not into art, it's worth visiting just to see the Palais du Louvre itself.

Take a ride on the Bateaux Mouches: For something truly unique, hop aboard one of Paris' Bateaux Mouches boats
Conclusion
We hope this guide has been helpful in getting you around Paris airport and to your next destination. If you have any other tips or advice for visitors, please share them in the comments below. And bon voyage!